In some cases painted artwork on buildings is strictly for advertising; especially old ghost signs. I am delighted to see the resurgence in this type of street art. Mural painting on the side of buildings has become quite trendy and increasingly there is no advertising integrated into the paintings. I have no issue, at all, if buildings are painted with a commercial message – as long as the paintings are tastefully done. I realize the quality of artwork is subjective. Whether a wall painting is contemporary, realistic, or even surrealistic, I hope this trend continues.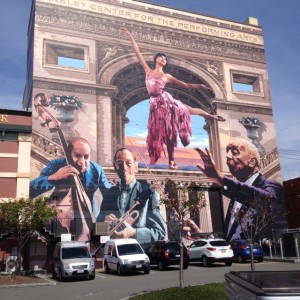 The original intention of street murals was most likely not to attract the tourist industry, but rather local artists beautifying their cities. In St. Petersburg, Florida there is a guided tour offered every Saturday to explore over 30 murals in their Central Arts District. I have never been to St. Petersburg, but I will add this to my bucket list. I do try and get shots of interesting wall murals that I find on my travels and occasionally a friend will post a photo from their travels. Two friends of mine from Virginia, Don and Donna, are avid quilters. They posted this photo from one of their trips…what a perfect mural for them to find.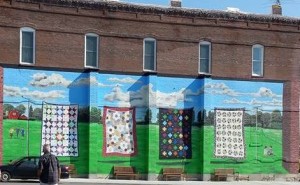 I so appreciate public art, in almost any form. I am fortunate to live in an area of the country where outdoor sculpture abounds. We do have some painted murals on buildings, but not nearly enough!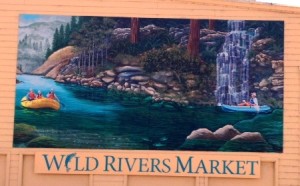 This post is primarily about outdoor wall art, but I feel compelled to add a photo from the women's restroom at The Chart House, located in Crescent City, California. This mural takes up an entire wall and is such a fun surprise when you enter the room. Everyone leaves that room with a big smile on their face.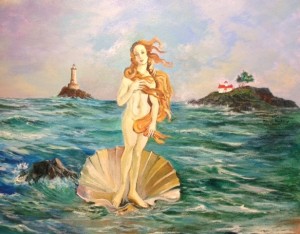 Check out the 19 best cities to see street art in the United States. If you have a trip planned for one of these cities, you may want to stop by the local visitors center to see if there are any walking or guided tours for their street art.