I come from a region of the country that embraces hanging laundry outdoors to dry. In fact, the laundry that can be seen drying on the clotheslines in that county is reminiscent of an outdoor art installation. I grew up surrounded by Amish and Mennonite farms. As you drive through Lancaster County, most farms will have a permanent clothesline set up. The sight of black, purple and blue clothing hanging on a line when you pass an Amish farm is quite beautiful. And if you are lucky, you will drive by on a day when the quilts are hung out to dry.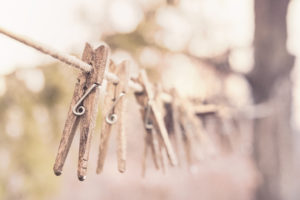 My mother used an outside clothes drying apparatus that had a center pole and looked more like an umbrella without the fabric. I would gather the quilts from our house and hang them all over the device, pinning the sides together with clothespins and laying a few quilts on the grass below. This made a spectacular tent. My girlfriends and I would attempt to sleep outside in the homemade tent but would always end back inside after a few hours.
I have lived in a few rural properties and one of the first things I want to do when I move in is install a clothesline, if there isn't already one of on property. It isn't a big deal if you live in the country, there aren't silly regulations prohibiting you from this common sense act. I do care about the environment and that is one good reason to dry your laundry outside; keeping your electric bill down is another good reason. The fresh smell of sheets, when you take them off the drying line, is unlike any other smell. That smell makes the added effort of drying outside so worth it.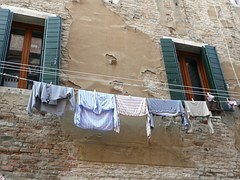 I have also lived in subdivisions where there were strict bylaws prohibiting the act of drying laundry outside. I was always perplexed by this and ignored these ignorant rules.
I heard that Colorado passed a law that stated subdivision bylaws could not deny people the right to put up clotheslines and dry laundry on their property. In researching some sites for this post I came across an article from Mother Earth Living: http://www.motherearthliving.com/green-living/drying-clothes-on-clotheslines.aspx. Apparently, Colorado law protects your right to install retractable clotheslines, not permanent lines.
It would make sense to have federal regulations mandating that it is okay to do the simple act of hanging one's laundry out to air dry. It seems absurd to me that each state in the U.S. has such different thinking when it comes to this issue, which clearly should be a non-issue.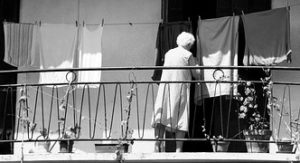 Save
Save
Save
Save