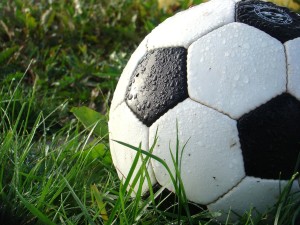 My grandson has a saying, "If you think you can do it, you can do it." That was certainly the attitude of the U.S. team during the final game of the 2015 Women's World Cup.
I don't normally enjoy watching televised sports. That was the case until I watched the Women's World Cup final on July 5, 2015. I was mesmerized by the incredible athletic skill of the players; the footwork seemed to be a magical dance. I will now be a fan of anything related to this tournament. The United States Women's National Team won their third Women's World Cup title on Sunday by defeating Japan 5-2. Soccer is a team sport and it takes a team to win, but this World Cup was clearly Carli Lloyd's tournament. Lloyd will go down in sports history as the first woman to score a hat-trick in a World Cup final and the cherry on the Sunday, receiving the Golden Ball and the Silver Boot trophies. After the game, the coach of the U.S. team said to a reporter, (talking about Lloyd) "She is my beast."
The discussions regarding the 2015 Women's World Cup being played on artificial turf will most likely continue for years. The U.S. Team should be commended for conquering the difficulties and dangers of playing on artificial turf. I have a hard time understanding why a tournament location wasn't picked that offered natural grass, since this is the first time in either men's or women's World Cup history that an artificial turf arena has been chosen.
A Nike television commercial aired after the World Cup to the tune of "American Woman" by The Guess Who. The commercial showcased the ardent training of female soccer players; featuring Abby Wambach, Alex Morgan, Sydney Leroux, Carli Lloyd, Christen Press and Megan Rapinoe. This commercial was a perfect ending to an amazing tournament. The phrase, "Strong Alone. Champions Together." was the last shot in the commercial.